Contemporary Nomads and Rootedness (Migrant Bodies)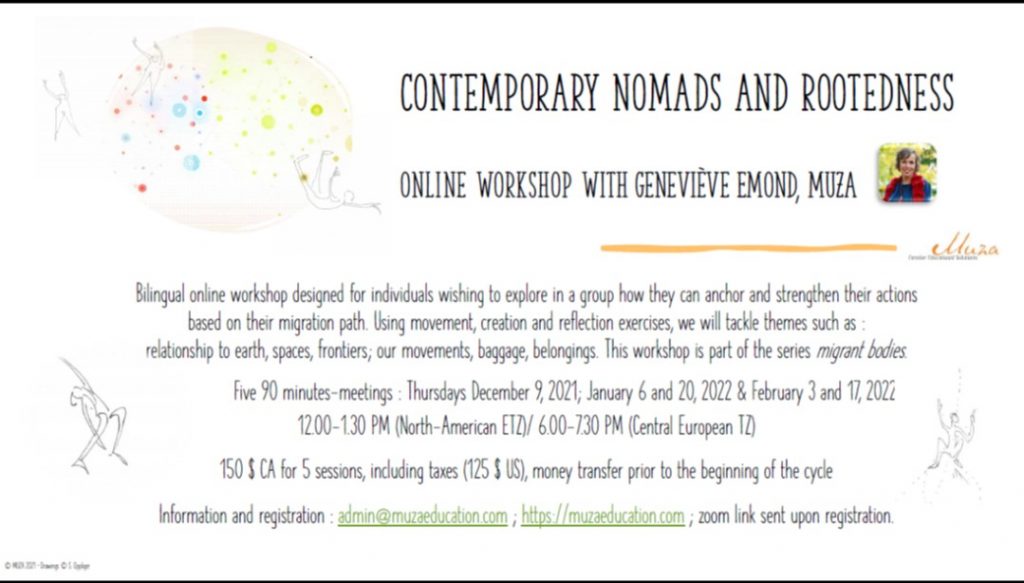 NEW online workshop designed for individuals wishing to explore in a group how they can anchor an strengthen their actions based on their migration path. Five 90-minutes meetings : Thursdays December 9, 2021; January 6 and 20, 2022 & February 3 and 17, 2022, from 12.00 to 1.30 (North-American ETZ) and from 6.00 to 7.30 (Central European TZ). All welcome !
This workshop is part of the series migrant bodies. It is offered in a bilingual mode. You can choose to speak English or French. Exchanges will be translated if needed.
All details here :
Training for Teachers, back-to-school and back-to-universities sessions (September 2021)
Teaching from a Renewed Posture : a 5 hour-workshop in movement to ease back-to-school season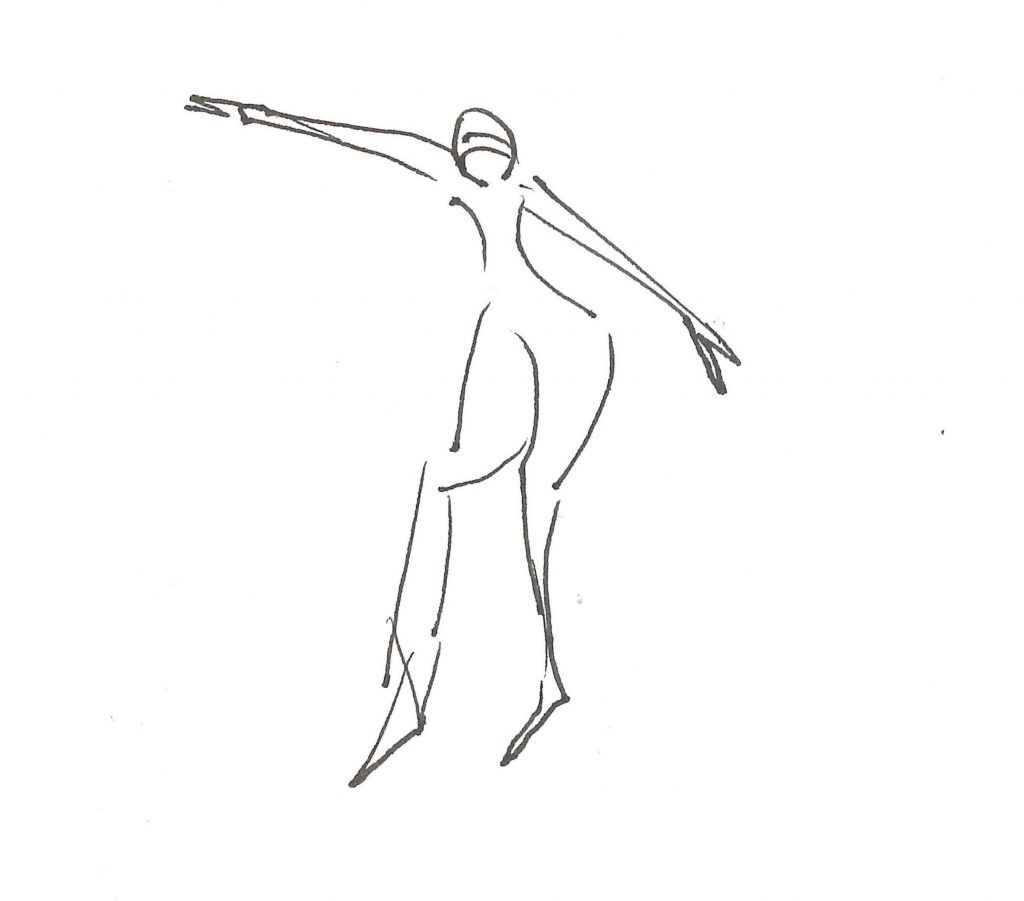 In partnership with Concordia University (Center for Teaching and Learning) : Thursday September 16, 2021, 5-7PM and Friday September 17, 2021, 9-12 AM (in English). Registration only for Concordia faculty members : see document below for registration
More options in French :
Wednesdays September 15 and 22, 2021 2-4.30 PM, UQAM
Friday September 24, 2021, 5-7 PM and Saturday September 25, 2021, 9.30-12.30, avenue de Gaspé
Summer Outdoor Workshops
Five Summer Workshops in Montreal 2021 , In July (6, 8, 13, 15) and September (18)